Who doesn't like affordable clothing?  Let me rephrase that a little.  Who doesn't like high quality, affordable clothing that will last for several years?  There, that sounds better.  I enjoy saving money when I can and clothing is no exception.  I like to get good quality pieces of clothing for a great deal and I want them to be in style for years to come because I am pretty plain Jane these days.  In this article, you will find the stores you should visit first that offer the best options for affordable clothing.
You can get designer clothing for less.  Yes, I said it and I will say it again!  You can get designer clothing for less.  I have a pair of Nine West jeans that I bought at Sam's Club of all places about 5 years ago and I bought them for $29.99.  Sam's Club still sells this brand there and I still really love my jeans.  I can't help it.  They have the cute little gemstones on the butt and everything.
Ok enough about gemstones.  This is serious.  Serious budget fashion that is .  So you want to know where to find great deals on clothing, look your best and stay under budget?  Well here are my tips on how to do just that.  You can also start to get your closet summer ready as warm weather is finally here!
Best stores to find good quality, affordable clothing :
Marshall's:  They sell designer brands for much less and they are awesome. They are my go to store for clothing and shoes.  I check clearance first because it is habit.  I will then shop the regular racks because I know that their prices aren't crazy.  I bought a pair of jeans there this year for 24.99 with a gift card from Christmas and I love them!   They sell Coach shoes, designer purses, designer clothing and they have great beauty products for very affordable prices.   Consider shopping there when you need beauty supplies but are on a tight budget.  They have great Men's clothing as well so inevitably Greg gets clothing there for Christmas and his birthday (most of which he returns anyway).
TJ Maxx:  This store is a chain store of Marshall's so you will find great deals here as well.  They sell designer handbags, luggage, home supplies, clothing, etc.  You name it, they sell it and I shop there regularly.  They sell children's clothing as well and I frequently shop there before going to other stores.
Burlington:  Yep, I go there because they have a great selection of dresses.  In fact, when I was interviewing for new jobs last year, I found a dress there for $8.  Yep, 8 bucks for a brand new dress that I loved and felt good in for interviews.
Target:  Oh how I love Target.  This store was made with me in mind I swear.  The things I absolutely love about Target are the tank tops and T-shirts because they are on sale often (like right now the tank tops are $5) and they are great quality.  I have T-shirts from Target that I bought at least 3 years ago that I wear all the time and I still love them. They are so comfy and wash very well without having to iron.  I hate ironing.  The picture below is the $5 tank top!  I love these for layering or wearing alone.  Easy and simple.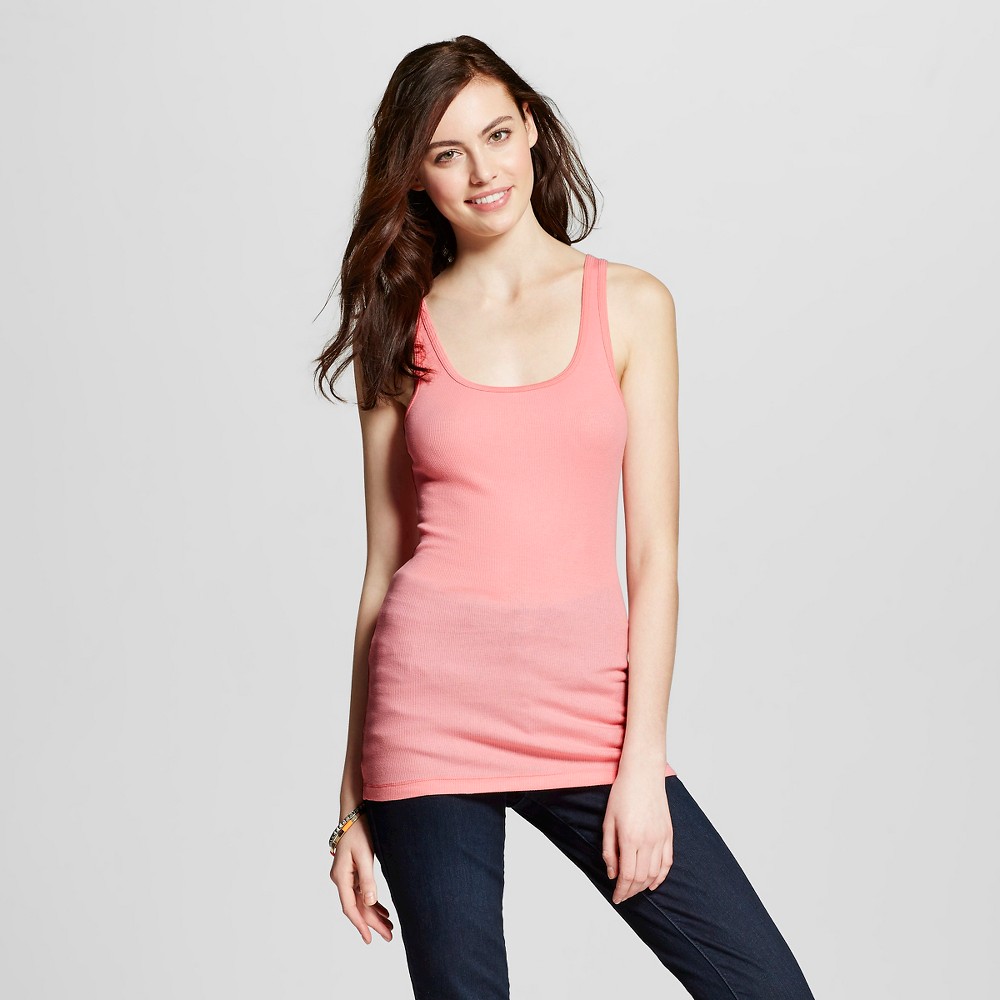 Walmart:  Yes… Walmart.  I personally love the Danskin Brand for workout clothes there.  I bought a few tank tops for $4 there a few weeks ago because I just wear them around the house and to the gym or running.  Some clothes you should spend more on… tank tops I am ok with going cheap on.
Ann Taylor Loft:  I love the Loft for clearance and usually clearance only.  The reason I am bringing it up on this particular post is because the clothing is high quality and will last also.  Always go to the clearance section in this store.  They often will have clothes marked down and it is not unheard of for them to have an additional 20-40% off the clearance prices.  I know!  It is crazy!
Kohl's:  This is hit or miss to me.  Sometimes they have a ton of stuff I like and other times I am not digging anything.  It is the same way with deals for me here too.  Sometimes they seem great and sometimes not.  I would encourage a look here and depending on your taste and the time of year, you may still find a great deal.
DSW:  Designer Shoe Warehouse.  Great place to find shoes…. on clearance.  I always, always, always check clearance here because they do have a lot of shoes on clearance and I can usually find something that I need in the clearance section.  The price is already marked down and you will get an additional amount off that price.  Wonderful!
Old Navy:  I feel like the fashion at Old Navy has evolved.  I worked at Old Navy back in my college days and wore the clothing all the time.  I was the Old Navy brand.  I loved it.  Nowadays, not so much.  I have a few pieces from there but I feel like some of their pieces don't wash very well so I am very careful about what I buy there.  If you are a wearer of sandals, they have great prices on beach (thong) sandals there and they are in every color.
H & M:  If you have an H & M store around, they have decent clothing for great prices.  Again, be careful of the long term wearability.  Some of the clothing may seem a little cheap and it probably is so just keep it in mind if you are going for clothing that is more long term.  If you don't, you could always do some online shopping at this store as it is worth a look.
Forever 21:  I mention this because of the jewelry.  They have great accent jewelry, but the clothing is on the cheaper side and will not last long so keep that in mind with your purchases from this store.
Charlotte Russe:  I have bought many things from Charlotte Russe and I will say they keep up with the trendier fashion.  You can find some great pieces here for not that expensive.  Always look at long term wear if you want to spend a bit more on the clothing.
If you need some affordable clothing options, check out Style Domination as there are some great and affordable summer clothing options on her site.  I love the V-neck shift dress as it can be paired with a jean jacket for cooler weather or simply wear it with a long necklace as a simple comfortable summer outfit.  But, seriously check out her site!
So bottom line, know what pieces you are ok with spending more on.  It may make sense to spend more on shoes and less on tank tops.  Whatever means the most to you in the fashion world, put that as a priority in your clothing budget.  Make sure it is actually something you need also and try to avoid impulse buying if you can.  Figure out what you need before you run to the stores to buy new clothing or shoes.  This will  help you actually stick to your budget, be happier with what you have and buy stuff you love!
Which stores are your favorite to buy great affordable clothing?
Find more fashion inspiration on Pinterest!
Do you need help organizing your closet to your find your overall style?  Do you want to look and feel your best?  I bet you already have clothing in your closet you LOVE to wear.  I want you to feel confident, beautiful and unique every single day.  Let's go through your closet to find out what you love and what you need to get rid of.  From there, you see what your overall style is and you can create your clothing budget to buy what you truly love that will last for years to come.  Get your FREE  checklist HERE.  You are on your way to looking great on a budget!
Learn to budget like a ROCKSTAR!
Learn how to set up a budget that rocks, stay motivated, reduce your monthly expenses, and leverage your money like a boss! You will learn how to master and create the life you want. There is no need to be stressed about money! Sign up today!